About Us
Fine Engineering Services (FES) is a NABL Accredited Company (Accreditation No.CC-2307) for Testing, Service and Calibration of Material Testing Machines, Metallurgical & Stereo Microscope with a strong industry exposure in the field of Sales, Service and NABL Calibration. FES is located in the industrial hub of Ambattur, Chennai, a SME company established in the year 2002, with a key focus to provide integrated testing and NABL calibration services for all kinds testing machines on a turnkey basis. FES has been assessed and accredited in accordance with the standard ISO/IEC 17025:2005.
FES was incepted in the year 2002 by a professional team with over 20 years of industry experience, primarily focusing to provide befitting products and services while maintaining high level of ethical standards by ensuring our products are designed and delivered in accordance with the customer requirements. FES brings together young and experienced professionals engineers in the field of Material Testing Machines - Sales, Service and NABL Calibration. FES has strong and efficient application engineering, aftermarket support both pre and post order is one of our unique selling preposition.
As being one of the most trusted and reputed brand dealer in Chennai for Universal Testing Machines and other Material Testing Machines, FES is now growing leaps and bound through consistent performance and has been providing technical and engineering solutions to a whole spectrum of industries. The success of our company is reflected in an ever increasing demand for its services and deserved reputation for technical excellence and efficient service, establishing FES as one of the most trustable brand in the industry.

To be the trusted leader in our EXPERTISE through the quality products and services to the customer.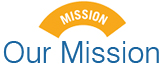 FES is committed to our customers by providing the most innovative and advanced equipment and services available today to meet their demands.